SPECIALS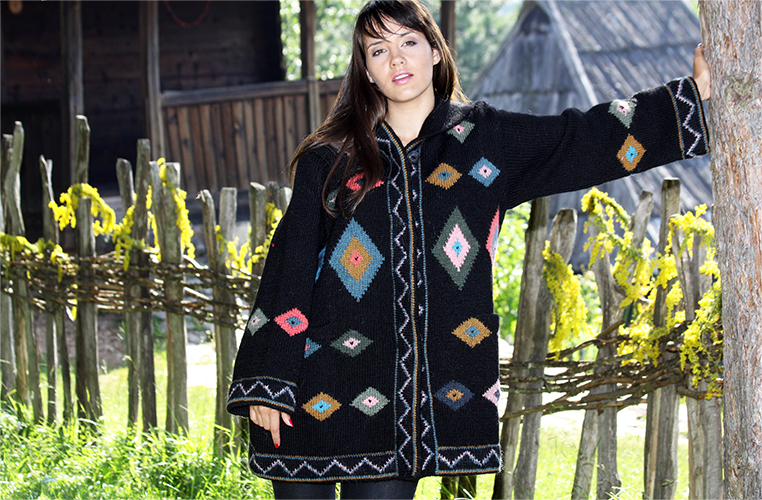 Recognizable landscapes
The hand-knitted clothes from Sirogojno are nowadays recognizable for embroidered landscape motifs, images of the Zlatibor nature in rich colours. It is less known that these motifs, a result of the idea and creation of Dobrila Vasiljevic Smiljanic first appeared in 1980s, after the geometric and floral motifs, characteristic for the 1970s.
Tradition in the new form
The models from the seventies are characterized by the use of the traditional motifs from the woven clothes, carpets, purses and the alike, mostly typical for the Zlatibor region, as well as by the special techniques of knitting and crocheting. These traditional motifs and techniques of manufacture are combined with the Iceland wool and popular styles of the West European fashion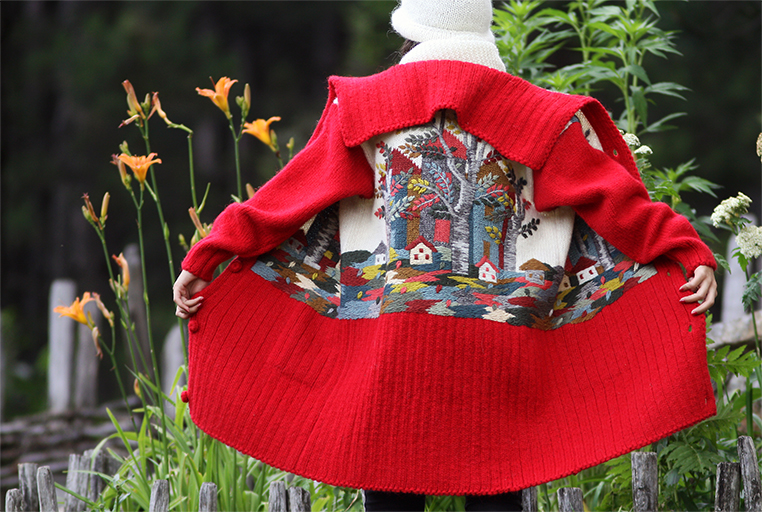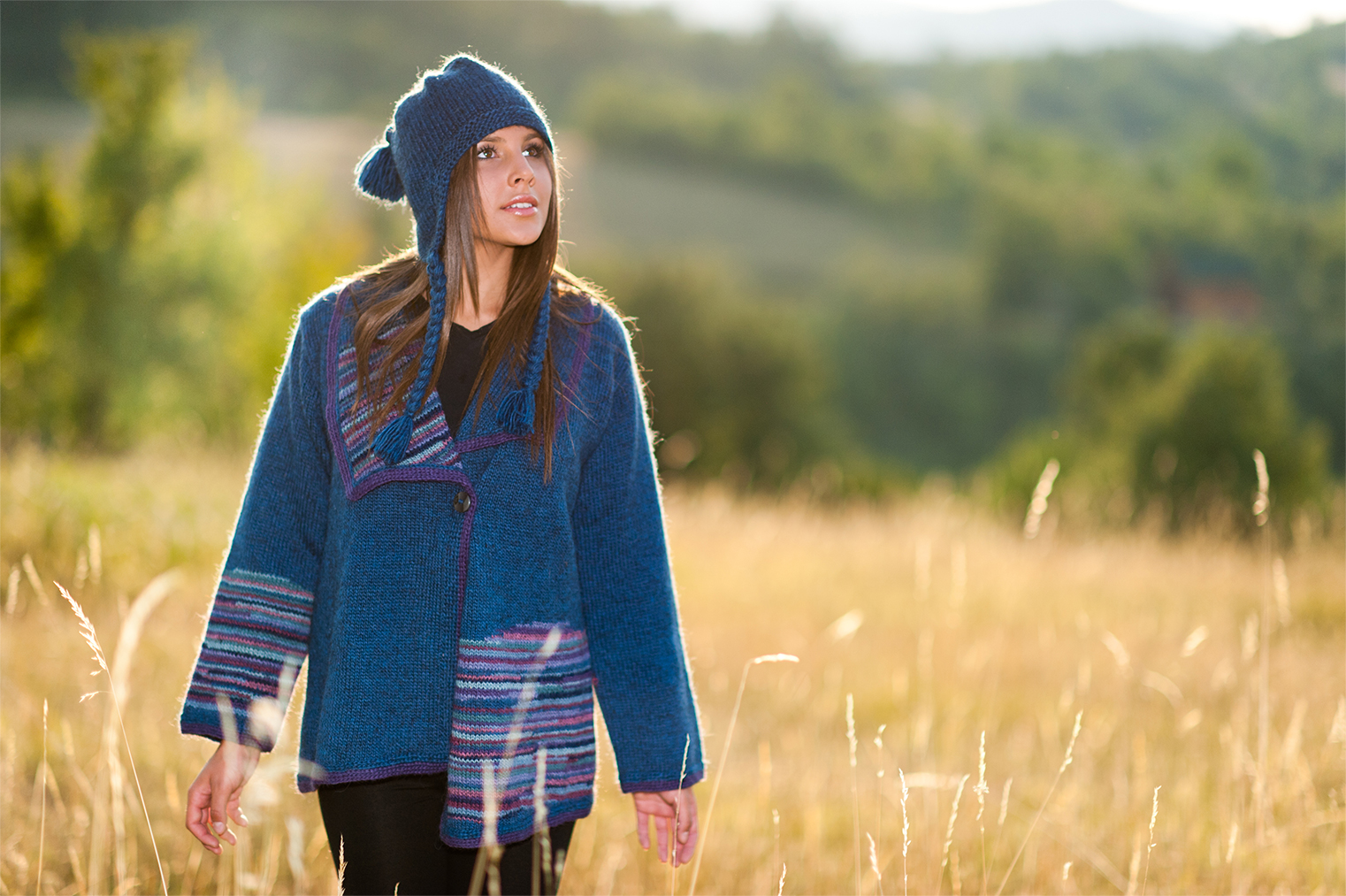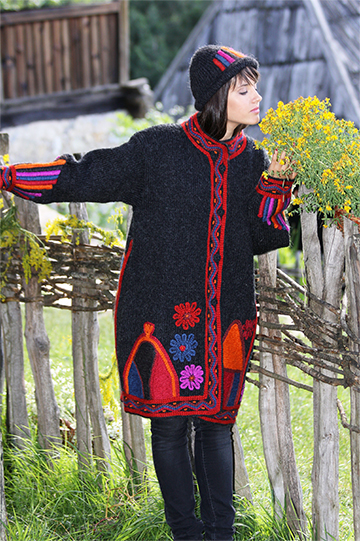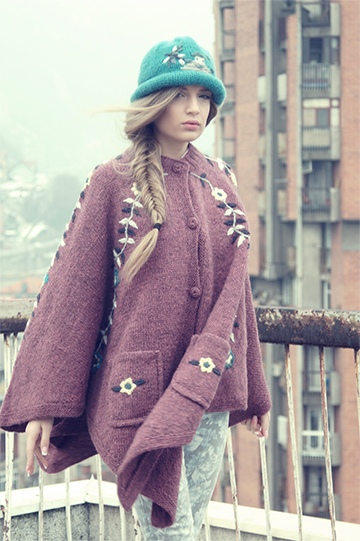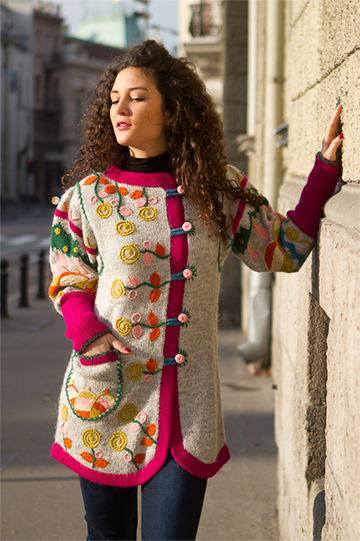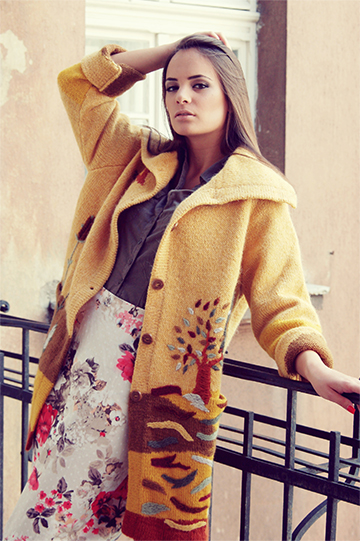 The eternal Sirogojno sweater
Having in mind the history and almost the cult status of the Sirogojno products as well as the prime quality which is a guarantee of their long lasting, some of the styles which were created several decades ago, are still a part of the offer. The greatest part of this special offer represent, by all means, the creations of Dobrila Vasiljevic Smiljanic from different periods. However, the works of young designers, inspired by Dobrila's creation are also included.